10/30/2014: There's a NEW proposed amendment on the draft City Council agenda (currently item #34, as of this update) for 11/6/2014.  This one is still proposing an expansion of the area, and is also proposing, among other things, to have any and all off-peak concrete pouring in the CBD and expanded areas to end at 2am (when the bars also close). 
UPDATE: 10/21: This amendment has indefinitely been postponed, reportedly to do stakeholder feedback like DANA's!
DANA Members / Readers,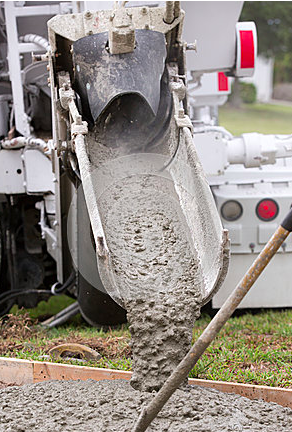 Here's a chance to be influential on an issue that DIRECTLY affects you. City Council will be considering an Amendment to the COA Code (Sec. 9-2) relating to permitting requirements regarding off-peak concrete pouring. The item is currently #18 on the agenda, which can be found HERE. When you click on the item, the supporting documents appear on the right-hand column of the screen. In July, DANA submitted a letter to the City regarding the code and the proposed amendment to the code. DANA has also formally submitted the following concerns regarding the code / proposed amendment:
1. Notices are not required, but are at the option of the Director.
2. The proposed amendment substantially expands the area in which such permits are allowed, currently only "CBD", to include "DMU" and "P" zoning.
3. The proposed revision does not require notice to property owners within 600 feet of the site, as is the case with the COA Amplified Sound Permit.  Nor to adjacent HOA's.
4. The proposed amendment fails to specify any sound limits as is the case with the amplified sound ordinance (85 dba at the property line for outdoor events).
5. The proposed amendment fails to stipulate any time requirements for the application so as to allow for timely notice and response by owners who may be effected.
6. Based on the Staff's survey of other major cities including Houston, Dallas, Ft. Worth and San Antonio no other major city in Texas permits construction after 8 PM.
Many residents / members have expressed that they would like to see overnight pours prohibited altogether.  However, others state that restricting the concrete pours provide a possible disincentive for future dense development, may lengthen the overall period of construction, and would provide traffic issues for daytime commuters. Now is the time to let your thoughts on this issue be heard.  If you are passionate about this issue, we URGE you to attend the October 23rd Council Meeting. You are also encouraged to reach out to City Council as an individual resident.