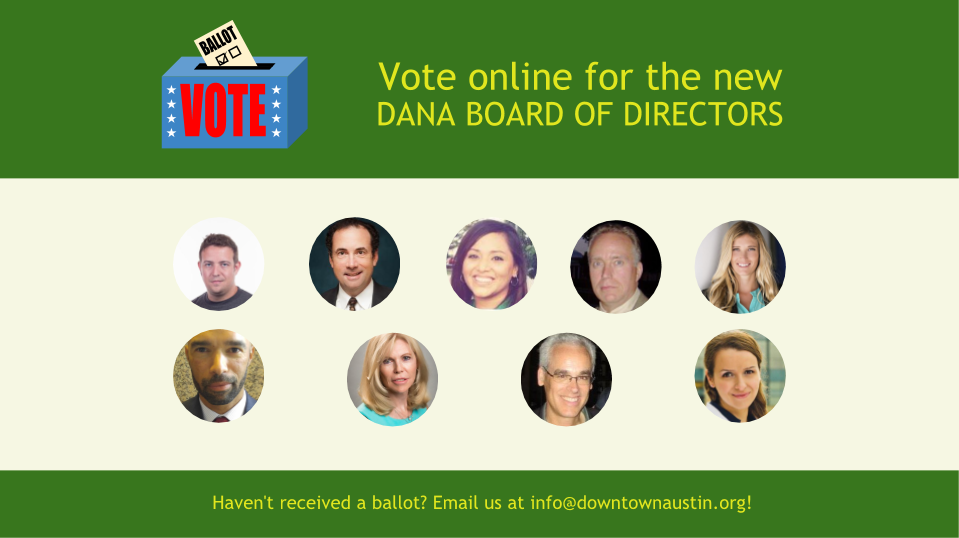 Online voting has begun to elect directors for the board of DANA. We have an impressive set of candidates running to fill five vacant seats on the board. You can view profiles of each of the candidates here.
To vote in the board election, you must be a member of DANA and reside in the boundaries of downtown. You should have recently received a ballot via email, but if you didn't, you can email info@downtownaustin.org to inquire about the status of your membership or receive your online ballot.
The poll closes Thursday, February 23rd at 11:59 PM, so get on it!