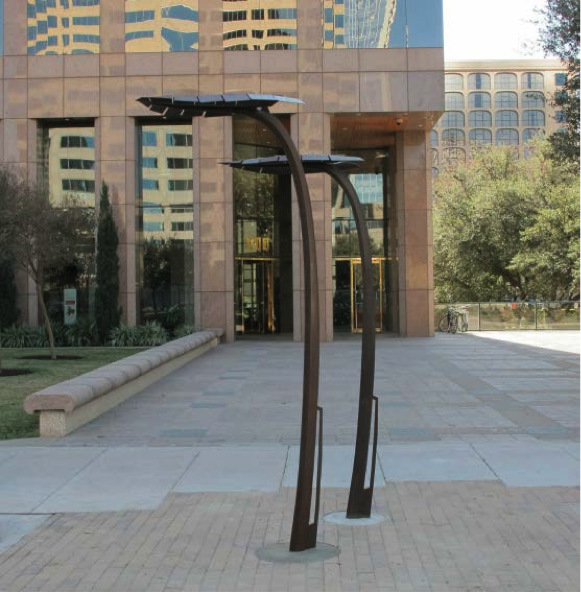 The City of Austin Art in Public Places program and Downtown Austin Alliance are excited to welcome two new additions to the downtown landscape!
Stem Rack by Ann Armstrong, located at 111 Congress, depicts two vertical steel "stems" rising up from the sidewalk, each ending in a singular leaf. The dedication ceremony for Stem Rack will take place at 5:00 p.m. Thursday, May 16. Stop by for a cookie and meet artist Ann Armstrong.
Gear Grove by Ben Harman, located at 816 Congress, uses recycled bike parts to form three spires connected by supports reminiscent of bicycle crossbars. The dedication ceremony with artist Ben Harman will take place at 8:30 a.m. Friday, May 17. Enjoy coffee and breakfast treats from 8-10am on the 816 Congress plaza as part of Movability Austin's Commuter Breakfast. Visit this link for more information.