Do you love living, working, and/or playing in downtown Austin? Join us for socializing and networking with other downtown residents and fans. Let's celebrate the close of this year and the holiday season with complimentary beverages and appetizers from the brand new downtown restaurant, Cafe Blue.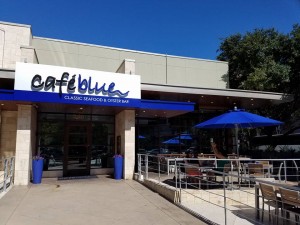 Plus, make sure you arrive early to meet the artists for a new public art commission in the Seaholm District. Dan Sternof Beyer and Bevan Weissman of New American Public Art will be at the December DANA Happy Hour for the first 30 minutes in order to meet downtown neighbors to inform their new public art commission.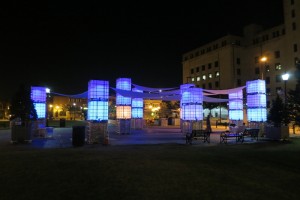 New American Public Art was recently commissioned by the City of Austin's Art in Public Places program to create a work of public art associated with the Green Water Treatment Redevelopment Project.
The artists are being asked to design an urban artwork that creates a sense of place through discovery or an unexpected experience for people of all ages, is physically interactive, includes light and/or sound, and is easily maintained and vandal resistant, all without disrupting or inconveniencing people living, working or recreating in the area.