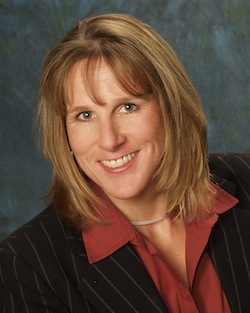 Please allow me to introduce myself. For those of you who I've not yet had the good fortune to meet, my name is Pamela Power. I recently assumed the role of President for the Downtown Austin Neighborhood Association (DANA), and I am delighted and honored to be representing downtown residents. I have been a long-time, very active enthusiast and advocate for downtown, serving on numerous boards and committees for organizations that are also stakeholders in Austin's urban core.
I think I'm most excited about the opportunity to work closely with members of DANA's board and staff. It is a collection of extremely active, intelligent, and creative individuals.
And excited about the timing. Austin…specifically downtown…is in an interesting place right now. Energy is in the air. You can just sense it! And many of us, on a day in and out basis, hear it, smell it, and feel it…which some might argue is both good and bad. But overall, I think it's good…very good. Big ideas are being discussed, projects are being started while others are being completed, and momentum is gaining towards solving issues that impact our quality of life.
Many of you may have likely become involved with the neighborhood association (DANA) through our monthly happy hours. We have, for some time now, successfully organized and hosted monthly happy hours for downtown residents and interested parties. These happy hours have served, and will continue to serve, a very important role in building a sense of community downtown.
DANA will also continue to actively engage with APD and others involved in public safety to help insure we are working towards the achievement and maintenance of a clean and safe downtown. And DANA will also still actively engage in discussion and review of commercial development plans and other policy issues centered in, and around, downtown.
In addition, in the coming months, the DANA board will work to further educate and engage you…the broader DANA membership…regarding the issues and opportunities that abound downtown. Based on timing and level of potential impact, the DANA board has strategically chosen to apply focus and resources against the following initiatives: expanded and improved transportation options to include urban rail, 6th Street design and reconstruction, IH 35 improvements through downtown, the land development code re-write, and the new 10-1 city council structure. We have committed to staying informed…and informing you…on these issues. We will be soliciting your feedback and expertise, and we hope many of you will become involved and work alongside us in shaping our neighborhood.
If I don't see you at the next Urban Core Happy Hour, which is May 8th at Alta's, please do reach out by e-mail if you have any questions or concerns.
Your President,
Pamela Powers-Hughes