When: Thursday, Sept. 11, 2014, 6:30pm-8:30pm
Business Sponsor: Massage.com
Where: Blu Dot Austin, 416 West Cesar Chavez (Corner of Cesar Chavez and San Antonio) map | transit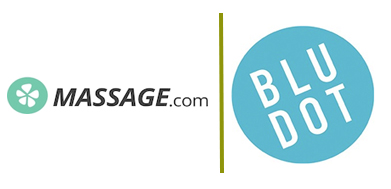 About Massage.com
Massage.com sends a licensed massage therapist directly to your door! Book online, select a date and time, then enjoy your in-home massage.
Downtown Austin residents receive a special discount: enter promotion code 'urban20' to save $20 on an in-home massage.
About Blu Dot
No joke. We started as three college friends who loved modern furniture, but had a problem. The things we liked we couldn't afford. And the things we could afford, we didn't like. So we began designing and making the furniture we wanted. Turns out that other people had the same problem, and our products offered them a solution – accessible modern design. Sixteen years later, not a lot has changed. We're still designing things we love. And having a laugh doing it. Good design doesn't always have to be serious, does it?

Urban Core Happy Hour Format – PLEASE READ!
DANA Urban Core Happy Hours are open to all that have an interest in Downtown Austin. Please note, however, that at Urban Core Happy Hours DANA Members get in free, and non-members will be asked to pay $10. Entry into event includes food and drink tickets (until we run out!). Due to the popularity of these events, we cannot make any exceptions on entry.
We encourage RSVP'ing to the event so that we may have as accurate of a headcount as possible, but please note that if you are a non-member who has RSVP'd – you will still have to pay the entry fee to the event. If you have a question regarding the status of your membership, please email info@downtownaustin.org.
If you're not a DANA Member and would like to be, you can sign up at the Urban Core Happy Hour, or you can click here to be directed to our Membership page to join now. Membership includes free entry to Urban Core Happy Hours for one year after your sign up date!